Losing a password is one of the most frequent and easy to solve problems. If this happens to you, don't worry! Below, we explain how to recover your password so you don't miss a minute of B2Chat.
You can't remember your B2Chat username, don't worry 😉 follow these steps to recover your password:
Step 1: Go to https://app.b2chat.io/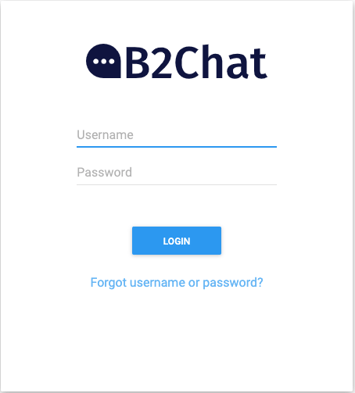 Step 2: Click on the blue link 🔵 called: "Forgot username or password?"
Step 3: Enter your username and/or e-mail (Either one is valid) and in the new window that will appear 👇 click on the blue button 🔵 : "REQUEST RESETTING".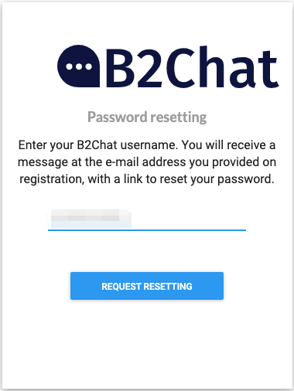 Step 4: You will see a message informing you that you should check your email 📬, open your inbox 📩 , and look for a recent email ✉️ marked with the subject: "Password change request".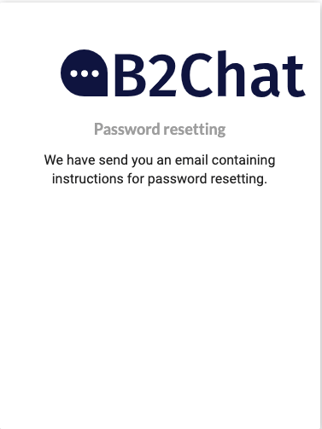 Step 5: Open the email and click on the blue link 🔵 that reads: "Reset password"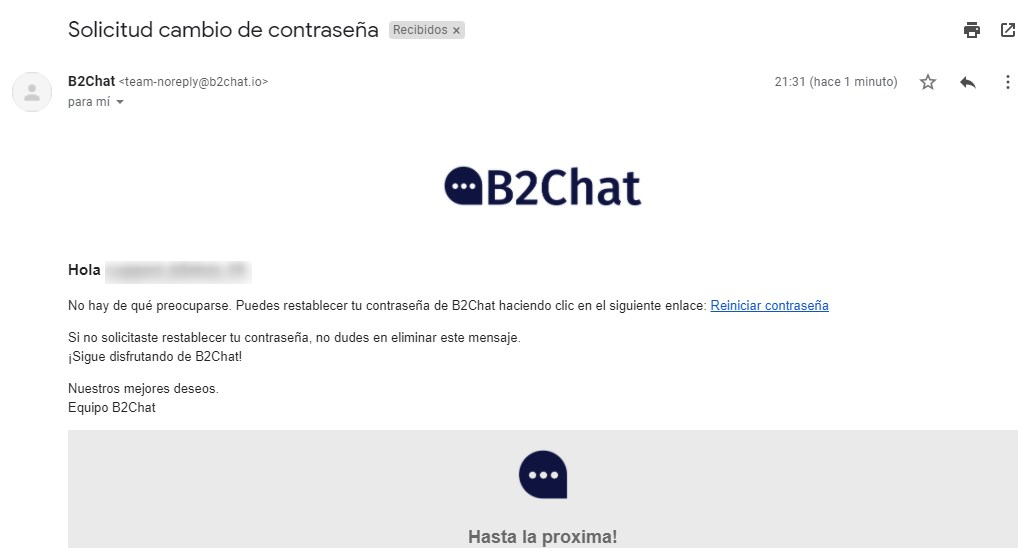 ⚠️ Note: Remember that for security purposes, the link to reset your password has a time limit, 🕙 once the deadline expires, the link will no longer redirect anywhere. That is why we recommend you search for and open the email a few minutes after the email has been sent.
Step 6: You will see a new window where you must enter your username and then choose a new password. Complete all the fields and confirm your action by clicking on the blue button 🔵 : "Change password".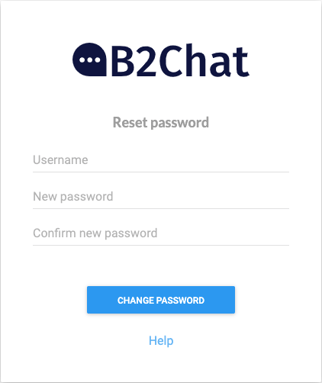 ⚠️Keep in mind that your new password must include at least: 10 characters, a lowercase, an uppercase and a digit.
Step 7: Go back to https://app.b2chat.io/ and fill in the username and password fields with the new information you've registered.
This is how passwords are recovered on our platform, we hope that this information was useful for your company.

Thank you for being a part of B2Chat.